At McKay Automotive & Sale Brake Specialists, we understand how important your vehicle is to you. While your car is under warranty, your car needs to be maintained and serviced as per the procedure set out in your car's service book. All our log book servicing is performed as per the factory schedules to ensure your warranty will be maintained regardless of the vehicle.
We take the utmost care in our log book servicing, using only quality products and parts to ensure your new cars statutory warranty is not void. For your peace of mind, all of our technicians in McKay Automotive & Sale Brake Specialists are fully qualified and trained in late model vehicle technology.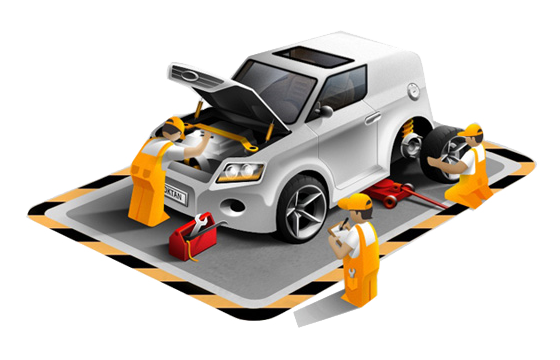 Maintaining your vehicle is essential to help ensure that it is roadworthy, safe to drive, fuel efficient and not a danger to passengers, pedestrians and other road users.
When cars are manufactured, engineers design and develop a log book servicing program that they believe will ensure that the vehicle's optimum efficiency is maintained for the life of the vehicle. Therefore, the minimum amount of log book servicing that should be performed should be what is indicated in the owner's handbook.
In some cases, items need to be serviced more regularly, depending on road conditions. For example, if you tow regularly, you will require transmission and brakes to be serviced more frequently. McKay Automotive & Sale Brake Specialists always carries out the service according to the service book while also looking at any additional items that commonly fail on that model.
As McKay Automotive & Sale Brake Specialists team of trusted technicians, we can also complete your new car warranty service book with the service details.
For a free quote on our log book servicing, or to book your vehicle in for a service, call us today on 03 5143 0555
Monday                  8:00 AM – 5:30 PM
Tuesday                 8:00 AM – 5:30 PM
Wednesday            8:00 AM – 5:30 PM
Thursday                8:00 AM – 5:30 PM
Friday                     8:00 AM – 5:30 PM
Saturday               9:00 AM – 12:00 PM